Cold Steel

CS95BOASK
ColdSteel - 95BOASK - Boar Spear W/Secure Ex Sheath
New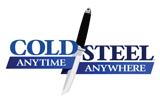 Model: CS95BOASK
UPC: 705442009481
Specifications:
&return&&newline&
&return&&newline&
Head: 18 1/2"
&return&&newline&
Overall Length: 82 1/8"
&return&&newline&
Steel: SK-5 Medium Carbon
&return&&newline&
Weight: 4 1/4 LBS.
&return&&newline&
Blade Thickness: 3/32"
&return&&newline&
Handle: Premium American Ash Shaft
&return&&newline&
Sheath: Secure-Ex®
&return&&newline&
&return&&newline&
For 200 years, the boar spear reigned supreme as the staff weapon of choice in the forests and often the battlefield as well. Only the invention of a reliable firearms in the 18th century could fade its renown. it would have disappeared altogether if not for the decadent tastes of the Northern European nobility. To them, hunting with a firearm was a pale substitute for the thrill of hand to hand combat in the forest with nothing but a spear.

You too can enjoy the same excitement with ColdSteel's® modern recreation of this classic spear. Cold forged out of medium carbon SK-5 steel and heat treated to a spring temper, the massive blade is designed to flex under stress instead of breaking.

It's sharpened with a good utility edge and features a sturdy reinforcing rib to make it as stiff as possible for maximum penetration. The Boar Spear comes complete with a stout premium ash shaft and a Secure-Ex® Sheath.